Fairventures Social Forestry Wins S$1 Million Prize
in The Liveability Challenge 2022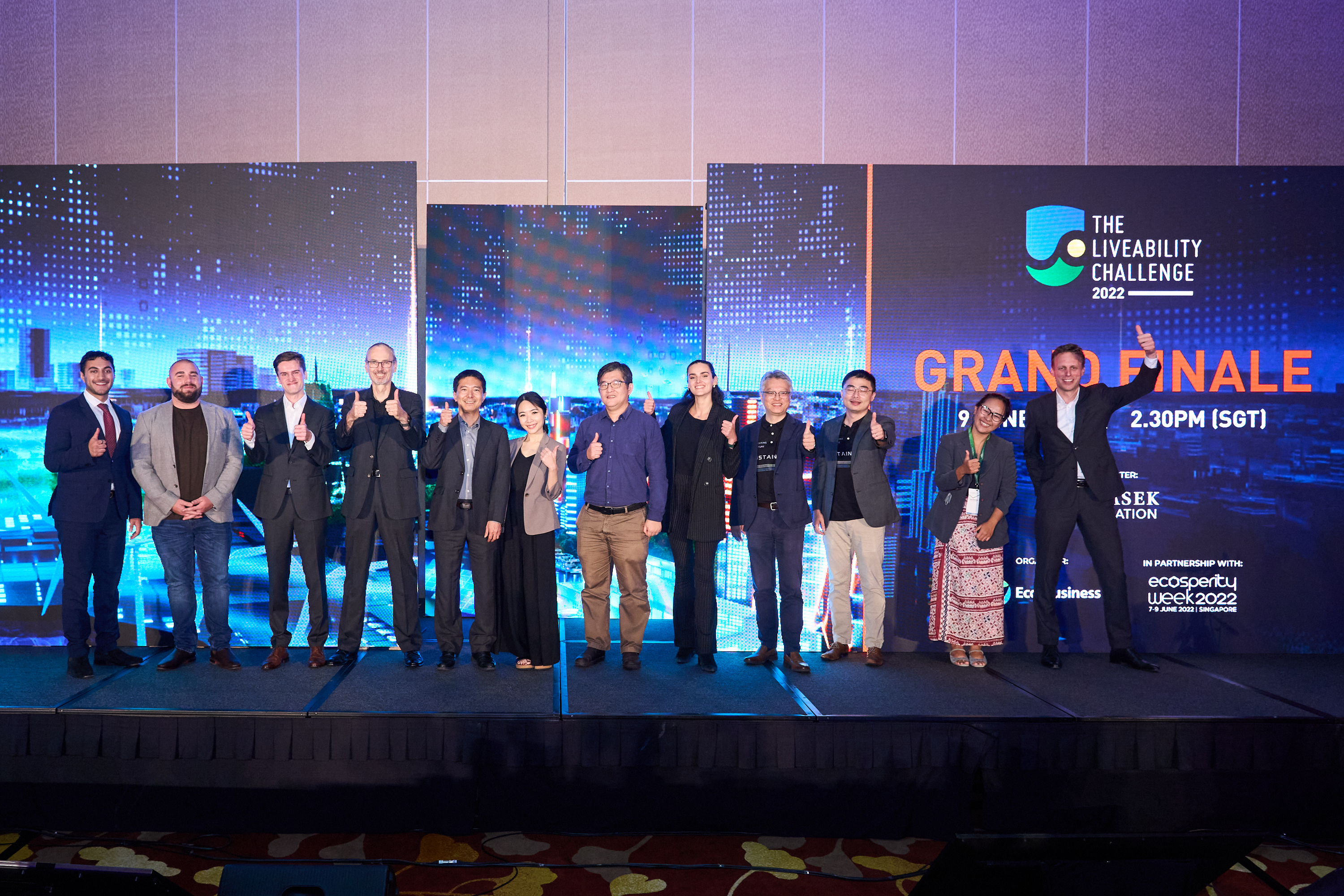 A German start-up has won The Liveability Challenge 2022 and secured S$1 million in funding to catalyse its innovative and sustainable model in Southeast Asia.
Supported by Temasek Foundation and organised by Eco-Business, the annual Liveability Challenge seeks to crowdsource the most game-changing sustainability ideas to tackle sustainability threats facing cities in the tropics in the 21st century. This year's theme revolved around three themes that are key to the future of Asia's tropical cities: decarbonisation, food and agrotechnology and nature-based solutions.
The winner of The Liveability Challenge 2022 is Fairventures Social Forestry, a nonprofit organisation that focuses on sustainable, economically viable reforestation models that benefit local communities and the environment.
Its winning proposal involves a programme to sustainably manage forests and improve livelihood in Jambi, Indonesia, using a scalable social forestry model that incorporates blended finance. Find out more about its winning pitch and plans.
Fairventures Social Forestry emerged winner after a five-month search, beating five other finalist teams from Belgium, Japan, New Zealand, Singapore and the United Kingdom.
This fifth edition of the Challenge attracted over 400 applications from over 60 countries.
The past winners of The Liveability Challenge were:
2021: Seachange
Large scale removal of carbon dioxide from seawater
2020: TurtleTree Labs
Developing cell-based milk as an alternative to cow's milk, and applying lactoferin as ingredient to various food and beverage products
2019: Sophie's Bionutrients
Producing protein from microalgae
2018: RWDC
Developing a fully biodegradable biopolymer as a substitute for traditional fossil fuel-based plastics in a wide range of everyday, single-use consumer goods