Building Resilience, Together
"That has been our Singapore story: In crises, we have never failed to wrest opportunity from danger."
- Singapore's Prime Minister Mr Lee Hsien Loong
Courage. Unity. Resilience. 
In the face of the unknown, communities have shown that by coming together, we can overcome all obstacles to emerge stronger.
Since 2020, Temasek Foundation has stood in solidarity with the community in tiding through these difficult times, rendering assistance through our Stay Prepared initiatives, to build resilience together as one community.
We provided the Singapore community with reusable masks, surgical masks, oximeters and hand sanitiser to keep residents safe, while also providing essential medical supplies to over 40 countries globally.
Continuing care for the community
Reusable face masks were distributed to residents in Singapore through the StayMasked campaign. In total, over 30 million reusable masks were redeemed through vending machines located across Singapore.
Li Jian Xing, an alumnus of the Temasek Foundation Sunburst Youth Camp, was one of many volunteers who stepped up to assist with the distribution exercise. "I'm really glad I'm able to help assist the residents in their mask collection, address any questions and make the process more seamless."
Medical grade surgical masks and disposable N95 masks were also distributed by Temasek Foundation to Singapore residential households.
Under the second #BYOBclean initiative in March 2021, residents in Singapore were encouraged to bring their own recycled bottles to collect alcohol-free hand sanitisers from vending machines. These vending machines were the first in the world to be customised to automate the entire process of mixing sanitiser concentrate with clean water, and dispensing ready-to-use hand sanitiser into reusable bottles.
Over 120 service ambassadors and 200 public volunteers stepped up to assist the public in collecting more than 230,000 bottles of sanitisers dispensed through the vending machines.
Sonny Prithvijaj Naidu, a Singapore Airlines cabin crew member, who was a service ambassador managing one of the distribution stations, shared, "Everyone has a vital role to play (in this pandemic). This is my way of giving back to the nation."
Oximeters to fight 'silent pneumonia'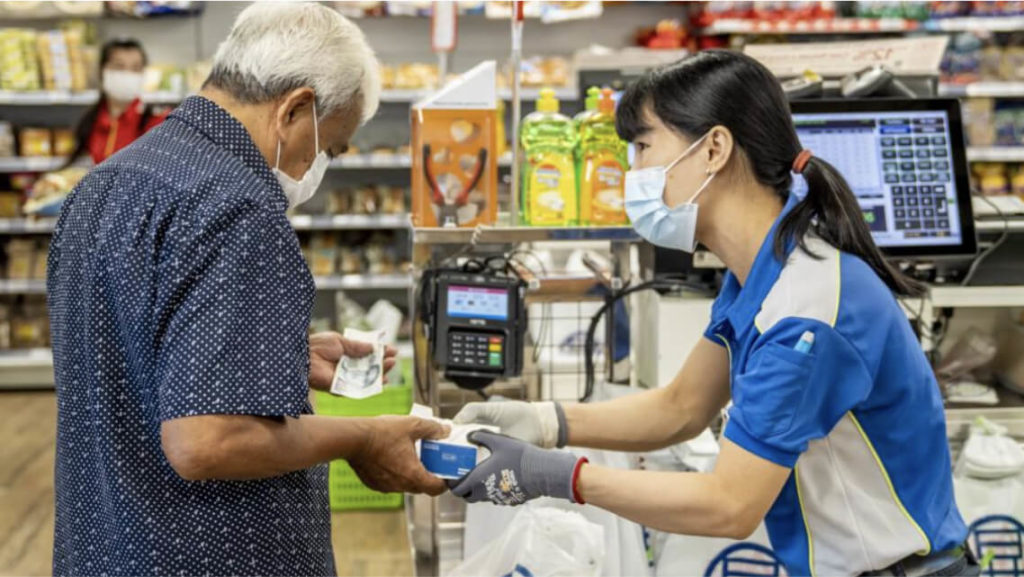 The COVID-19 virus can cause blood oxygen to drop to dangerously low levels, even if the person feels well, or has no other symptoms. As a preventive measure, Temasek Foundation provided free oximeters to every household in Singapore, in a bid to allow residents to monitor their blood oxygen levels.
Dr Lee Kang Hoe, Lung Specialist and Pulmonologist at Gleneagles Hospital, explained, "Despite having COVID-19 infection, some patients remain asymptomatic. This is what we call 'silent pneumonia'. Now, we have a simple medical device, the pulse oximeter, which allows us to measure the oxygen level in our bloodstream."
Over 1 million oximeters were collected at supermarkets and pharmacies across Singapore, including NTUC Fairprice, Sheng Siong, Giant, Cold Storage, Watsons, Unity and Guardian.
Khoo Suk Li, a staff member at Sheng Siong, was glad to be part of the distribution exercise. "I find it meaningful to be able to contribute to the fight against COVID-19."
Our company is honoured to participate in this national distribution and our staff are happy to be part of the community to help," added Nigel Lin, Executive Assistant to the CEO of Sheng Siong Group.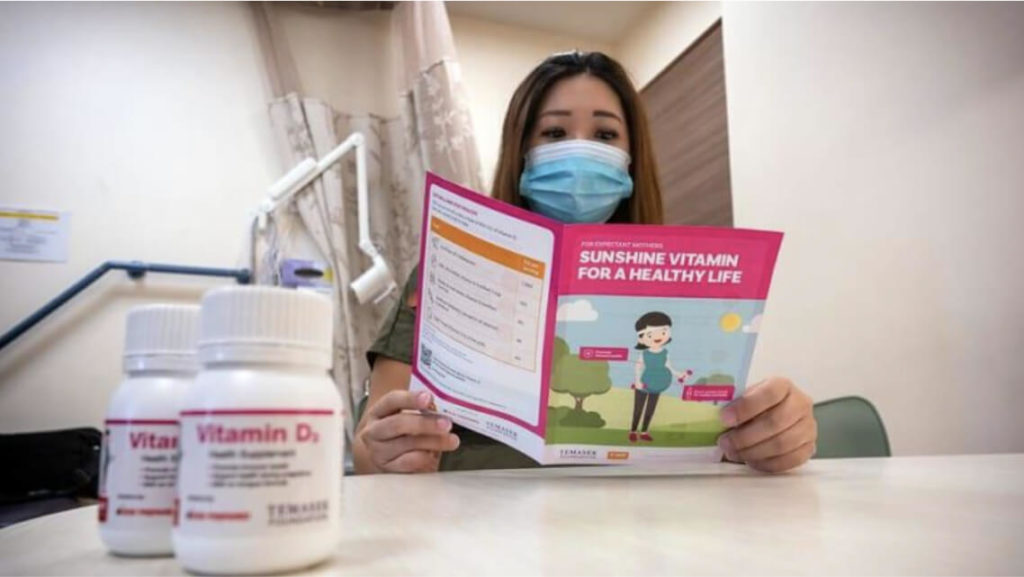 Staying mostly indoors through this pandemic has meant less exposure to natural sunshine, and a decrease in essential Vitamin D intake, which is vital in maintaining healthy bones and teeth, and strengthening our immune system.
The #StrongerWithSunshine campaign raised public awareness about the importance of Vitamin D, and provided 100,000 bottles of Vitamin D3 supplements for low-income families, seniors and expectant mothers.
"It is important for pregnant women to get an adequate amount of Vitamin D as it is proven to reduce the risk of complications in pregnancies such as preterm birth and low birth weight in infants," said Professor Jerry Chan, senior consultant at KK Women and Children's Hospital's department of reproductive medicine.

Overseas Donations
We continued our partnership with public and private sector organisations globally to bring essential supplies to communities beyond Singapore in our fight against the COVID-19 virus. We stand united in keeping communities safe through a shared responsibility towards the pandemic.
Essential and medical supplies were provided to over 40 countries, including diagnostic test kits which enabled over 1 million tests, medical equipment, and masks for hospitals and frontline workers, and reusable masks for the community.