Building a More Resilient Asia
I think all the countries that participated in the programme share the same objective. We want to contain the effects of the pandemic by controlling the number of COVID-19 cases, reopen borders while balancing the economic impact," said Mr Saifuddin Abdul Rahim, CEO of the Johor Economic, Tourism and Cultural Office (JETCO) as he reflected on the Temasek Foundation Resilience in Crisis Governance Programme (TFRCG) held in June 2021.
Supported by Temasek Foundation and organised by Singapore's Civil Service College, the programme attracted more than 30 senior public sector participants from across the region, including Malaysia, Bhutan and India. The programme covered topics on different aspects of crisis governance such as institutional and regulatory mechanisms and policy and execution capabilities. Participants and their teams had to discuss a challenge related to crisis response work they were facing and present an action plan at the end of the programme.
Mr Saifuddin added, "What I liked about the programme was its topic on resilience in crisis governance. It came at a very apt time. Another plus point is having the benefit of learning from the sharing of experiences by the other participants."
Prior to the pandemic, the Johor-Singapore Causeway was one of the busiest border crossings in the world, with over hundreds of thousands of travellers daily. However, all of that came to a standstill when borders were closed in March 2020.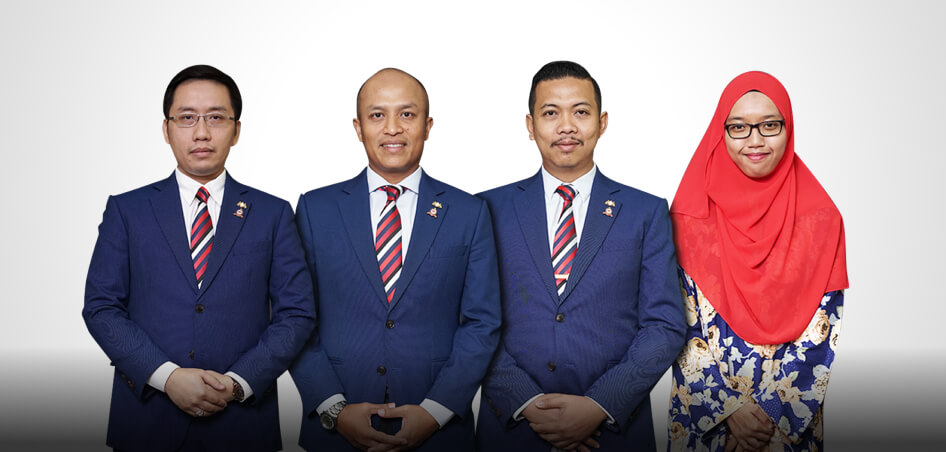 From Malaysia, Mr Saifuddin (far left) and his ImmuPlan Project team that participated in the programme
Mr Saifuddin and his team presented the Johor ImmuPlan Project which aims to prioritise vaccination for 100,000 Malaysians, who hold Singapore work permits. The efforts will facilitate their return to work in Singapore when the border reopens.
Mr Saifuddin shared that the project, which was implemented in July 2021, had made good progress and would be on-track to be completed by the end of the year. "We hope to have this group of vaccinated Malaysians ready to work in Singapore, which will be mutually beneficial for both countries."
"Unlike Singapore, which is a city-state, we have rural areas in Johor that may have internet connection issues. There are many people who do not have smartphones or who are not used to registering online for their vaccinations. The Southern Volunteers initiative comprise youth volunteers that help the residents with registration, explain the processes and manage crowd control at the vaccination centres. They also provide mobile vaccination to aid bedridden citizens or those who are not able to travel to the vaccination centres."
Being a part of TFRCG was phenomenally insightful and thrilling! TFRCG and especially Singapore presentations, showed how important it is for governments to build trust with their people. We have all seen how COVID-19 is rooted in individual behaviour as much as the community. Thus, correct outreach is critical."
Programme Participant, Dr Mittali Sethi, Head of Prevention Sub-Division 
of the Government of Maharashtra, India, presented their project on 
improving India's crisis management system.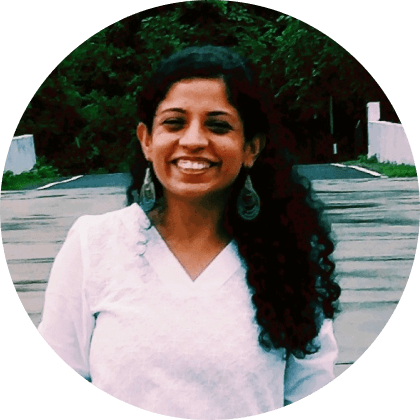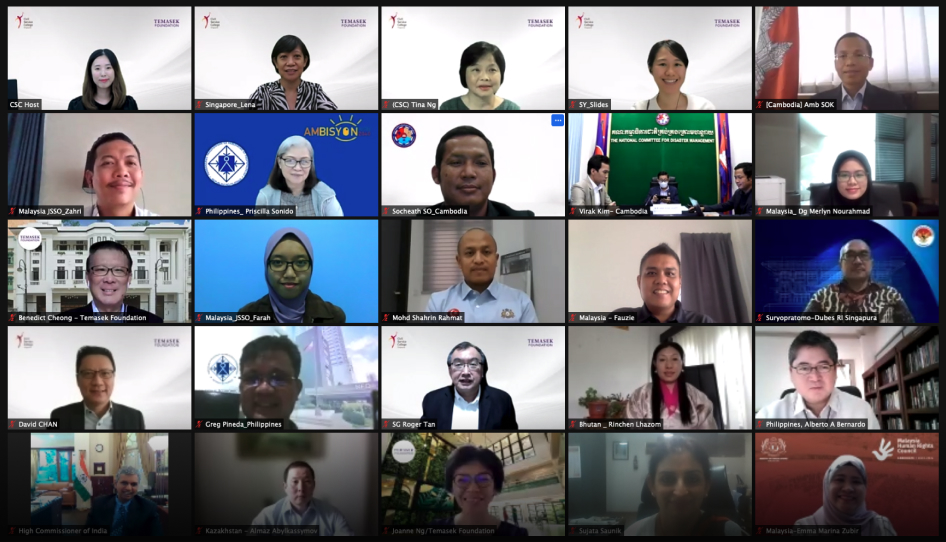 Participants in the programme exchanged many ideas and sparked conversations
As a landlocked, import-driven nation, one of the challenges that Bhutan faces is that of food security. The Bhutan team's project focused on strengthening their national supply chain resilience in food and medical products. Mr Sonam Tenzin, Additional Chief Secretary (ACS), Ministry of Economic Affairs from the Royal Government of Bhutan commented, "TFRCG made us realise that we are not in it alone. It is a global phenomenon, yet there was no dialogue between countries to share their experiences or ideas to face this common enemy. Although it was online, TFRCG provided that much needed platform for these dialogues to happen."
As the world slowly emerges from the pandemic, it is paramount for communities to continually strengthen their crisis resilience and stay prepared. Through shared knowledge and exchanges, global and regional communities can work together to mitigate risks and develop solutions.
Mr Saifuddin summed up his reflections. "We must ask ourselves – after COVID-19, will we be ready for similar or worse situations in the future? Hopefully we don't have to deal with another pandemic, but we must be prepared."
About Temasek Foundation Resilience in Crisis Governance Programme
A platform for practitioners in crisis governance to exchange experience and insights on various aspects of crisis response by drawing lessons from the COVID-19 pandemic.
The programme comprises virtual workshops, e-clinics, and study visits to strengthen leadership capabilities in crisis mitigation and governance in Asia.
Participants:
32 participants from seven countries
Bhutan
Cambodia
India
Indonesia
Kazakhstan
Malaysia
Philippines