Enabling More Community First Responders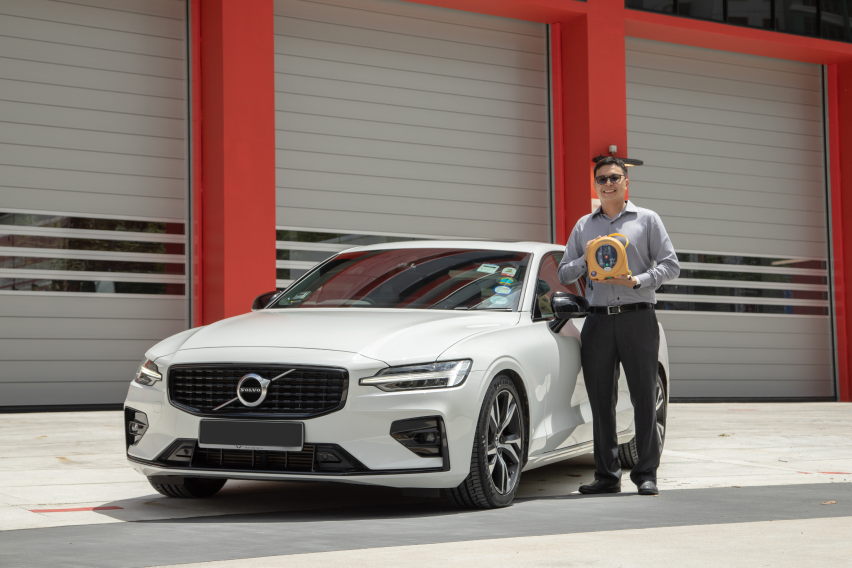 Every minute counts when it comes to saving individuals who suffer from cardiac arrest. According to the Singapore Heart Foundation, the survival rate of a person with cardiac arrest increases by as much as 50 per cent when promptly treated with Automated External Defibrillators (AEDs) or cardiopulmonary resuscitation (CPR).
To treat cardiac arrest patients more quickly, Temasek Foundation partnered with the Singapore Civil Defence Force on the Enhanced AED-on-Wheels programme to equip more Community First Responders (CFRs) with AEDs. Chin Kai (pictured above) has been a CFR for five years. He encourages everyone to get trained in CPR to save lives.
175 CFRs, comprising civilian drivers with private vehicles, will be provided with AEDs over a three-year period from 2022. With AEDs in their vehicles, these CFRs can respond quickly to cardiac arrest cases near them, thereby improving the person's chances of survival.
A Helping Hand for People with Parkinson's Disease and Their Caregivers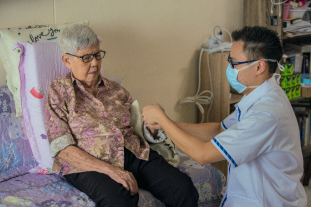 Parkinson's disease is an incurable condition that robs individuals of their ability to eat, walk and talk properly. People with Parkinson's (PwP) often experience symptoms such as slow movements, slurred speech, stiffness and shaking limbs. As the disease progresses, these individuals become increasingly reliant on their caregivers to keep track of their complex medication regimens, which can include as many as 15 pills a day. This in turn increases the burden and stress the caregivers face.
Supported by Temasek Foundation and in partnership with the National Neuroscience Institute and Singapore General Hospital, the Parkinson's Disease Community Care Programme is a pilot programme which aims to improve patient well-being and reduce unplanned visits to hospitals and caregiver burn-out. The programme includes phone or video consultation, home visits by SGH community nurses and Community Nurse Posts where PwP and caregivers can visit.
A clinical team will also monitor the PwP's conditions closely and provide timely advice and support in between their hospital appointments to improve the patients' well-being and ease the load on caregivers.
Supporting New Parents with Evidence-Based Tips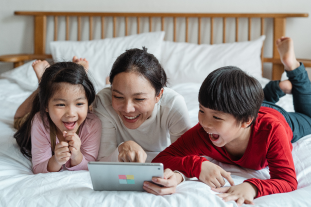 ParentWise aims to nurture a generation of confident parents and caregivers through easy-to-use and evidence-based parenting tips. These tips were specially developed for new parents and parents with young children in Singapore.
The tips were based on the Temasek Foundation Early Childhood Compendium compiled by SEED institute which focused on five key childhood development domains. Parents can refer to the tips on the ParentWise website.
There were also group-based sharing sessions, called WiseGroups, led by parenting experts, facilitators, and fellow parents. A total of 274 parents attended these sharing sessions, and they also participated in a four-week long WiseJourney programme where they learnt about self-care and socio-emotional learning in children.